Broker/REALTOR | Merrill Bartlett Group
Merrill Bartlett Group
153 Main Street
Kingston, NH 03848
Email Phone: 603-642-5171 Fax: 603-642-7054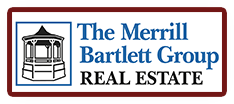 About Lynne
Lynne began her real estate career at the tender age of three when her parents would put all their kids in the backseat of the car and head out to do a showing. She received her real estate license fifteen years later and placed it on the back burner for a successful career in marketing. The advertising and public relations company she established marketed homes, new home and condominium developments and commercial properties for over 25 years.
In 2003 Lynne returned to her roots to partner with her family as a real estate team. Her thorough knowledge of the area and the real estate industry helps buyers find a home to meet their needs and sellers reach the maximum potential for their listing. Her accomplishments include:
Member National Board of REALTORS
Member NH Association of REALTORS
Member Granite State South Board of REALTORS
Member CIBOR, hte Commercial Investment Board of REALTORS
2013 NH Association or REALTORS Distinguished Service Award
2011 GSSBR REALTOR of the Year
GSSBR Honor Society Member
Chair NH Association of REALTORS Public Policy Committee, 2010-2014, current member
Member, CIBOR Public Policy Committee
Loss Mitigation Certified (Foreclosures & Short Sales)
Certified Home Marketing Specialist
Lynne is very active in both the local community and i statewide organizations. She and her husband John have one son. Lynne enjoys boating, reading, home decorating and has served on the boards of Leadership NH and the NH Children's Trust Fund.
Lynne is licensed in New Hampshire and Massachusetts.